Crossover PCB designed for a range of high pass filters.
This PCB provides a tidy solution for manufacturing 2nd or 3rd order high pass filters from 1200Hz upwards.
Dimensions 105 x 75mm.
For second order filters, C1 and C2 on the left hand provide positions for 1 or 2 capacitors in parallel, and the inductor fits in the top position indicated with a circle (L1). The inductor position is predrilled to allow use of a nylon nut and bolt for securing the inductor. When using in 2nd order configuration, a link wire should be solder across the terminals of one of the right hand rectangles (C3/C4) to complete the circuit to the output. For third order filters, C3 and C4 provide positions for up to two additional capacitors.
You can read more about passive crossovers here:
http://www.speakerwizard.co.uk/category/speaker-systems/crossovers/
Need some help calculating values? Why not try our crossover calculator:
Crossover Calculator
Circuit diagram for 2nd order high pass filter: R1 represents the loudspeaker. C1 is made using positions C1 and C2 on the PCB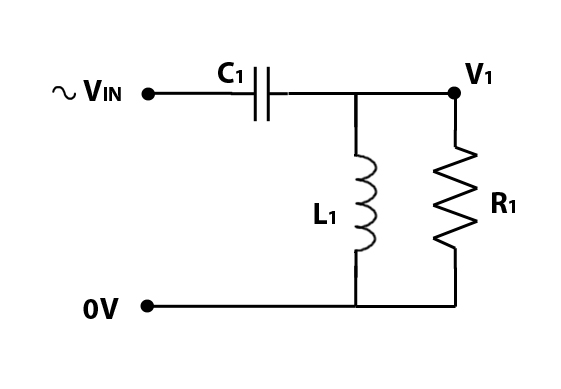 Circuit diagram for 3rd order high pass filter: R1 represents the loudspeaker. C1 is made using positions C1 and C2 on the PCB, C2 is made using positions C3 and C4 on the PCB